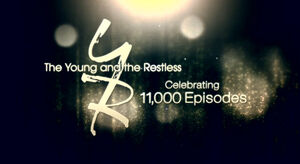 The cast and crew of Y&R celebrated the soap's 11,000th episode with an on set celebration.
On Thursday September 1, The Young and the Restless aired its 11,000th episode since it debuted on March 26, 1973. Due back in Genoa City in the time leading up to the milestone are Tristan Rogers as Colin Atkinson, and Michael Graziadei as Daniel Romalotti. Phyllis Summers Abbott's (Gina Tognoni) affair with her brother in-law, Billy Abbott (Jason Thompson) is exposed and Summer Newman's (Hunter King) family does whatever is necessary to get Luca Santori (Miles Gaston Villanueva) out of her life.
Lee Phillip Bell, who co-created "The Young and the Restless" along with her late husband, Bill Bell, appeared on the soap opera's 11,000 episode. She appeared in a scene with her daughter Lauralee Bell (Christine Blair Williams) and her on-screen husband Paul Williams (Doug Davidson).
"Star Trek" icon Nichelle Nichols, who played Lt. Uhura in the original television series and six movies, appeared on Y&R for two episodes, Nichols will played Lucinda Winters, who has an emotional connection to her son, Neil Winters.
Gallery
Videos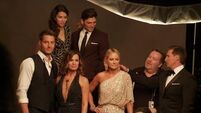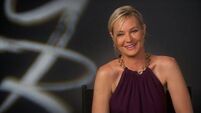 Ad blocker interference detected!
Wikia is a free-to-use site that makes money from advertising. We have a modified experience for viewers using ad blockers

Wikia is not accessible if you've made further modifications. Remove the custom ad blocker rule(s) and the page will load as expected.