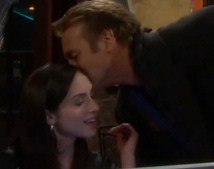 The Williams family is a fictional family from the CBS Daytime soap opera, The Young and the Restless. They are a minor family within the series known for the Paul Williams Detective Agency and the lunacy of Paul's only sister, Patty Williams. Many members of the family have been either part of law enforcement (soldiers, detectives, police and lawyers) or members of the clergy. Paul Williams is the current police chief of the Genoa City Police Department.
Family Members
Family members currently on the show are represented in bold. Spouses are in italics.
First Generation
Second Generation
Third Generation
Descendants
1. Carl Williams (deceased) 
   Mary Williams (deceased) 
   2. Paul Williams
      Nikki Newman
      3. Dylan McAvoy
      April Stevens
      3. Heather Stevens
      Isabella Brana
      3. Ricky Williams (deceased)
   2. Steven Williams
   2. Todd Williams
   2. Patty Williams

Ad blocker interference detected!
Wikia is a free-to-use site that makes money from advertising. We have a modified experience for viewers using ad blockers

Wikia is not accessible if you've made further modifications. Remove the custom ad blocker rule(s) and the page will load as expected.