Welcome to The Young and the Restless Wiki!

The Young and the Restless Wikia is a collaborative project to create the most definitive, accurate and accessible encyclopedia and reference for everything related to Y&R. This English-language Wikia was started in June 2010. If this is your first visit, please check out the FAQ to help get you started. The wiki format allows anyone to create or edit any article, so we can all work together to create the site! Have fun!
Click on a character to go to their profile!
New on The Young and the Restless Wiki
Latest The Young and the Restless Wiki news
James Clow debuts as Dr. Larson December 3.
Nadine Nicole debuts as Gwen December 3.
Jeffrey Christopher Todd debuts as Tobias December 5.
Julianne Morris Polaha returns as Amy Wilson November 25.
Other American daily soap opera wikis
Featured poll
Do you think Dylan really killed Ian Ward?
Who are you most excited for Phyllis to battle off?!
Like voting in polls? For previous polls, see the archives. Check out our Polling center too! And also archive all polls each time changed.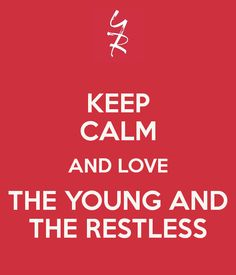 Join the Y&R discussion in our Forums!
Featured Y&R News Feed
Loading RSS data...
e+Restless&um=1&ie=UTF-8&outpu
|
Google News RSS Feed