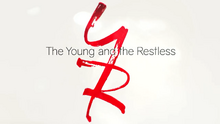 The Young and the Restless (often abbreviated as Y&R) is an American television soap opera created by Lee Phillip Bell and the late William J. Bell for CBS. It first broadcast on March 26, 1973 as half-hour episodes five times a week. It was then expanded to one hour on February 4, 1980.
Set in Genoa City, Wisconsin, the show originally focused on two core families: the wealthy Brooks family and the working class Foster family. After a series of recasts and departures, all the original characters except Jill Abbott were written out. Bell replaced them with new families, the Abbotts and the Williamses. Over the years, other families such as the Newmans, Winters, and the Baldwin-Fishers were introduced. Despite these changes, one storyline that has endured through almost the show's entire run is the feud between Jill and Katherine Chancellor, the longest rivalries on any American soap opera.
Since its debut, The Young and the Restless has won a total seven Daytime Emmy Awards for Outstanding Drama Series in 1975, 1983, 1985, 1986, 1993, 2004, and 2007, and was won a complete total of 56 Daytime Emmy Awards. It is also currently the highest-rated daytime drama on American television. As of 2008, it has appeared at the top of the weekly Neilsen ratings in that category for more than 1,000 weeks since 1988. In 2014, the series was renewed until 2017. Y&R is also a sister show to Bell's CBS soap opera The Bold and the Beautiful, as several actors have crossed over between the shows since 1993.
Production
To compete with the youthful ABC soap operas, All My Children, One Life to Live, and General Hospital, CBS executives wanted a new daytime serial that was youth oriented. William J. Bell and Lee Phillip Bell created The Young and the Restless in 1972 for the network under the working title, The Innocent Years! "We were confronted with the very disturbing reality that young Americans had lost much of its innocence," Bell said. "Innocence as we had known and lived it all our lives had, in so many respects, ceased to exist." They changed the title of the series to The Young and the Restless because they felt it "reflected the youth and mood of the early 1970s." The Bells named the fictional setting for the show after the real Genoa City, Wisconsin, which was located on their way to their then-home in Chicago to their annual summer vacation spot in Lake Geneva.
The Young and the Restless began airing on March 26, 1973, replacing the cancelled soap, Where The Heart Is. Bell worked as head writer from the debut of the series until his retirement in 1998. He wrote from his home in Chicago while production took place in Los Angeles. John Conboy acted as the show's first executive producer, staying in the position until 1982. Bell and H. Wesley Kenney became co-executive producers that year until Edward Scott took over in 1989. Bell then became senior executive producer. Other executive producers included David Shaughnessy (1992-2004), John F. Smith (2003-2006), Lynne Marie Latham (2006-2007), Josh Griffith (2006-2008, 2008), Maria Arena Bell (2008-2012), and Paul Rauch (2008-present).
In the mid-1980s, Bell and his family moved to Los Angeles to create a new soap opera. During this time, his three children, William Jr., Bradley, and Lauralee Bell, each became involved in soap operas. Lauralee Bell worked as an actress on Y&R. Bradley co-created The Bold and the Beautiful with his father in 1987. William Bell Jr. became involved in the family's production companies as president of Bell Dramatic Serial Co. and Bell-Phillip Television Productions Inc. "It's worked out very well for us because we really all worked in very different aspects of the show," William Jr said. "With my father and I, it was a great kind of partnership and pairing in the sense that he had total control of the creative side of the show and I didn't have even the inclination to interject in what he was doing."
After Bell's retirement in 1998, a number of different head writers took over the position, including Kay Alden (1998-2006), Trent Jones (2000-2004), John F. Smith (2002-2006), Lynne Marie Latham (2006-2007), Scott Hamner (2006-2007, 2008, 2008-2012), Josh Griffith (2007-2008, 2012-present), Maria Arena Bell (2008-2012), and Hogan Sheffer (2008-2012).
In 2012, former General Hospital executive producer, Jill Farren Phelps, was hired as the new executive producer of the soap, replacing Bell. Griffith was also named the sole head writer. 
Videotaping and Broadcasting
Taped at CBS Television City in studios 41 and 43 in Hollywood since its debut in 1973, the show was packaged by the distribution company Columbia Pictures Television. Y&R originally aired as a half-hour series on CBS and was the first soap opera to focus on the visual aspects of production, creating "a look that broke with the visual conventions of the genre." Similar to the radio serials that had preceded them, soap operas at the time primarily focused on dialogue, characters, and story, with details like sets as secondary concerns. Y&R stood out by using unique lighting techniques and camera angles, similar to Hollywood-style productions. The style of videotaping included using out-of-the-ordinary camera angles and a large number of facial close-ups with bright lighting on the actors' faces. Conboy said he used lighting to create "artistic effects." Those effects made the series look dark, shadowy, and moody. Y&R look influenced the taping styles of other soaps. When H. Wesley Kenney replaced Conboy as executive producer in 1982, he balanced the lighting of the scenes.
Due to the huge success of the series, CBS and their affiliates pressured Bell to extend the series from a half-hour to a full hour in 1980. Bell attributed this change to the show's fall from number one in the Neilsen ratings, since the lengthening of the show led to the departure of a number of cast members. "The issue of performing in a one-hour show had not been part of their contracts," Bell said. This forced the show to recast multiple main characters and eventually phase out the original core families in favor of new ones.
On June 27, 2001, Y&R became the first daytime soap opera to be broadcast in high-definition. In September 2011, its sister soap, B&B became the last soap opera to make the transition in HD.
Casting and Story Development
William J. Bell and Lee Phillip Bell centered the series around two core families: the wealthy Brooks and the poor Fosters. Bell borrowed this technique of soap opera building from his mentor, Irna Phillips.
While casting for the series, Bell and executive producer John Conboy auditioned over 500 actors for the 13 main characters. They assembled the youngest group of actors ever cast on a soap opera at the time, hiring mostly unknown actors who they considered "glamorous model types." Chemistry between the actors also factored in the criteria. The stories focused on the younger characters, with an emphasis in fantasy. The fantasy element was reflected in the love story between Jill Foster and the millionaire Phillip Chancellor II; the Leslie Brooks, Brad Elliot, and Laurie Brooks love triangle; and Snapper Foster's romance with Chris Brooks.
Sexuality also played a major role in the stories. Formerly, soap operas did not delve into the sexual side of their romances. Bell changed that, first during his time as head writer on Days of Our Lives and again on 'Y&R'. William Gary Espy's Snapper Foster is considered the "first to discover sex on a soap opera." During the story, the character is engaged to Chris Brooks (played by Trish Stewart) and having a sexual relationship with Sally McGuire (played by Lee Crawford). Other plots reflected sexual themes as well. For the first time in the genre, the dialogue and the story situations included explicit sexual themes such as premarital intercourse, sodomy, impotence, incest, and rape. The series also explored social issues. Jennifer Brooks underwent the first mastectomy on a soap opera. Other social issue storylines included bulimia, alcoholism, and cancer. Lesbianisms was also touched on with Katherine Chancellor (played by the late Jeanne Cooper), who flirts with Jill while drunk in 1974 and has a brief relationship with Joanne Curtis (played by Kay Heberle) in 1977.
When the series lengthened to an hour in 1980, multiple cast members who portrayed characters from the original core families departed because their contracts only bound them to performing in a half-hour show. A number of the characters were recast until one of the few remaining original actors, Jaime Lyn Bauer, who portrayed Laurie Brooks, decided to leave. When she announced her intention not to renew her contract, Bell decided to replace the original core families. "As I studied the remaining cast, I realized I had two characters - Paul Williams, played by Doug Davidson, and Jack Abbott, played by Terry Lester - both of whom had a relatively insignificant presence on the show," Bell said. "They didn't have families. Hell, they didn't even have bedrooms. But these became the two characters I would build our two families around."
The characters from the Abbott and Williams families were integrated into the series while the Brooks and Foster families, with the exception of Jill, were phased out. The continuity of the feud between Katherine and Jill, which began in the early years of the show, smoothed the transition. The relationship between the two women remained a central theme throughout the series and became the longest lasting rivalry in daytime history.
Another character introduced in the 1980s was the famous Victor Newman, played by The Rat Patrol's Eric Braeden. Originally, the character was "a despicable, contemptible, unfaithful wife abuser" who was intended to be killed off. Braeden's tenure on the show was meant to last between 8 and 12 weeks. "When I saw Eric Braeden's first performance - the voice, the power, the inner-strength - I knew immediately that I didn't want to lose this man," Bell said. "He was exactly what the show needed. Not the hateful man we saw on-screen, but the man he could and would become." Bell rewrote the story to save the character and put Braeden on contract. Victor's romance with Nikki Reed (played by Melody Thomas Scott) became a prominent plot in the series.
With the success of another iconic character, Kimberlin Brown's Sheila Carter, Bell made daytime drama history in 1992 by successfully crossing her over from Y&R to his second soap, B&B. The success of the crossover was due in part to the creativity of Bell, as the nefarious character of Sheila was presumed to have died in a fire on Y&R.
In the 1990s, core black characters were introduced with the Barber and Winters family. Victoria Rowell and Tonya Le Williams were cast as Drucilla Winters and Olivia Winters respectively as the nieces of Abbott's maid, Mamie Johnson, in 1990. The Winter brothers, Neil and Malcolm (played by Kristoff St. John and Shemar Moore) were introduced as love interests for Olivia and Drucilla. Y&R became popular among black viewers, which Williams and St. John attributed to the writing for the black characters. "I play a CEO at a major corporation, that's something we don't see that often," St. John said. "And the show doesn't use the old African-American stereotypes that we have been seeing on TV, like the hustler, the pimp, the drug dealer. We have come a long way." Though the characters held prominent positions in the fictional work place of Genoa City, they had little interaction with other characters outside of their jobs.
Executive Producers and Head Writers
| Name | Years | Production Notes/Contributions |
| --- | --- | --- |
| William J. Bell | 1973-2005 | As being the show's creator and longtime head writer until 1998, he served as the main executive producer while working alongside of other executive producers. He wasn't credited as an executive producer until 1982 when his credit began appearing with H. Wesley Kenney. Served as solo EP from 1986 to 1987 after Kenney's departure. He received the title of "senior executive producer" when Edward Scott became EP and remained credited with the title until 2004 when he returned to the executive producer credit with John F. Smith as co-executive producer. William J. Bell died on April 29, 2005, and on the following Monday, his credit as EP was edited from the show; he was still living when those episodes were filmed. |
| John Conboy | 1973-1982 | Served as the show's first executive producer while credited with the "produced by" credit as the title of executive producer was credited hardly on any soaps (other than a small few), until the mid-1970s to 1980s. It was under his run when CBS wanted Y&R expanded from 30 minutes to an hour with the cancellation of Love of Life. Also the show switched from the live-to-tape filming technique to pre-recording episodes, a practice that remains in effect to this date as with all soaps. John departed in 1982 to produce his newly created soap, Capitol, which was later cancelled to make room for Y&R's sister soap, The Bold and the Beautiful. |
| H. Wesley Kenney | 1982-1986 | Guided the show with more action-driven story direction which helped the show win Daytime Emmy awards in 1983, 1985, and 1986. Began crediting the show's cast in alphabetical order, a standard that remains to this date. Ceased the fade to next scene transition effect within the show's episodes. Had artist Sandy Dvore, who designed the art drawing photos in the show's main title, to design the show's signature stylized brush stroke logo on Y&R merchandise in 1982, leading to the debut of the logo in the show's main title in January 1984. |
| Edward J. Scott | 1987-2001 | Debuted on the show in 1976 as an associate producer eventually becoming the "produced by" producer under John Conboy until 1987. Briefly filled in as EP for H. Wesley Kenney in 1986. Helped the show rise to co-#1 in 1987 with General Hospital in ratings before it solely dethroned GH as #1 in 1988 and has since remained there. Retired the longtime art drawing cast montage of the opening credits in 1988. Began the practice of crediting production principals on opening scenes of the show and adding the cast members' real-life names to the opening credits in 1999. Ceased the last commercial break between the last scene and end credits. Converted the show into HDTV in 2001, making the first soap opera in history to do so. Returned from 2004 to 2007 as "supervising producer", a position he previously had briefly in 1987. Real-life husband of actress Melody Thomas Scott (Nikki Newman). |
| David Shaughnessy | 2001-2004 | Assumed executive producer position after serving as a producer and supervising producer since 1991. The Bell Dramatic Serial Co. production logo began appearing with end credits under his run. He managed to score brief returns by veteran actors such as Jaime Lyn Bauer, William Gary Espy, Meg Bennett, and James Houghton (who wrote on the show between 1991 and 2006), all of whom who left the show back in the 1970s and 1980s, for brief storylines in 2002 and 2003. Debut "next episode" preview scenes in 2003, a practice started with the ABC soaps in 1998. |
| John F. Smith | 2003-2006 | Became co-executive producer with William J. Bell and David Shaughnessy while still serving as co-head writer with Kay Alden and Trent Jones (until 2004). Worked as a writer on the show since the early 1980s. Still maintained the co-EP title after Bell's passing in 2005. Stepped down in 2006 as EP while remaining as co-head writer until November 2006. |
| Lynne Marie Latham | 2006-2007 | Brought on as a "creative consultant" under John F. Smith in November 2005; Latham would later fire Smith as co-head writer in 2006. Promoted to head writer with Kay Alden and Smith in February 2006, then promoted to executive producer, becoming the show's first female EP in October 2006, after the show went that summer without an EP. Tenure as EP/HW was criticized by viewers and insiders for damaging the show's history with out-of-text writing, firing several longtime cast and crew members in favor of several unknowns, and doing too much favoritism. She was fired when she abandoned her post as EP to go on strike with the Writers Guild of America in 2007. |
| Josh Griffith | 2006-2008 | Brought on by Latham as her co-executive producer in 2006. Assumed full producer duites in December 2007 when Latham was fired. He also served as head writer with Maria Arena Bell during the 2007-2008 Writers Strike. Remained as EP when Bell became sole head writer until he was fired when it was learned that he was tampering with Bell's stories; this was also known as former EP Edward Scott, who is friends with Griffith, was said to be doing the same thing on Days of Our Lives, leading to his departure of that show. Promoted to sole head writer in 2012 after Bell was fired. |
| Paul Rauch | 2008-2011 | The veteran producer debuted as Maria Arena Bell's co-executive producer in October 2008. It was established that his role as co-EP would be to only foresee everything with the production of the show while Bell was solely responsible for the stories. This was the only time Paul ever been a co-EP and his first stop back to soap operas in six years since his departure from Guiding Light in 2002. He opted not to renew his contract with Y&R after three years with the show and stepped down in May 2011. |
| Maria Arena Bell | 2008-2012 | Bell is the real life wife of William Bell Jr., the oldest son of William J. Bell and Lee Phillip Bell. Head wrote the show since December 2007. Maria was named executive producer in October 2008, after Josh Griffith was ousted for tampering with her stories. Bell brought along veteran producer Paul Rauch to help her with the production of the show while she mostly focused on the stories. From 2008 to 2010, she was credited as co-executive producer as well as Rauch, while her credit appeared first. Bell was let go in July 2012 after years of viewer complaints and her final episode aired on October 11, 2012; though she remained credited as HW and EP until October 22, 2012. Under her run, she brought the show's fictional Jabot Cosmetics to life by teaming up with a real cosmetics marketing company to help distribute the products. |
| Jill Farren Phelps | 2012-2016 | Named executive producer in July 2012 upon the dismissal of Maria Arena Bell. This marked the second CBS soap opera Phelps executive produced, with the first being Guiding Light from 1991 to 1995. While Bell was still credited, Phelps began her tenure by August as she made several immediate casting changes, such as hiring Robert Adamson and Hunter Haley King, two young actors she worked with on the primetime soap opera Hollywood Heights, respectively. By October, she was still uncredited as executive producer although her first episode aired on October 12, 2012, and received her first official credit on October 23, 2012. In June 2016, it was confirmed that Phelps to be terminated from the series. |
| Charles Pratt, Jr. | 2015-present | Named co-executive producer in September 2014, sharing the position alongside Jill Farren Phelps. His first credited episode as EP and HW aired on January 16, 2015. |
| Mal Young | 2016-present | Named executive producer in June 2016 upon the dismissal of Phelps. This is the first time a British executive producer joined an American soap opera. His first credited episode aired on July 13, 2016. |
Head Writers
William J. Bell (1973-1998)
Kay Alden (1997-2006)
Trent Jones (2000-2002)
John F. Smith (2002-2006)
Lynne Marie Latham (2006-2007)
Scott Hamner (2006-2007, 2008-2012)
Josh Griffith (2007-2008, 2012-2013)
Maria Arena Bell (2007-2012)
Hogan Sheffer (2008-2013)
Tracey Thomson (2012-present)
Shelley Altman & Jean Passanante (2013-2015)
Charles Pratt, Jr. (2015-2016)
Sally Sussman (2016-present)
Cast
Current Cast Members
Recurring Cast Members
| Actor | Character | Duration |
| --- | --- | --- |
| Marla Adams | Dina Mergeron | 1983-1986, 1991, 1996, 2008, 2017- |
| Robert Adamson | Noah Newman #4 | 2012- |
| Laur Allen | Juliet Helton | 2017- |
| Catherine Bach | Anita Lawson | 2012- |
| Lauralee Bell | Christine Blair Williams | 1983-2006, 2010- |
| Corbin Bernsen | Todd Williams | 2004, 2009-2010, 2012-2014, 2017- |
| Tracey E. Bregman | Lauren Fenmore Baldwin | 1983-1995, 2000- |
| Sean Carrigan | "Stitch" Rayburn | 2013- |
| Judith Chapman | Gloria Abbott Bardwell #2 | 2005- |
| Annalisa Cochrane | Zoey | 2017- |
| Angell Conwell | Leslie Michaelson Shelby | 2010- |
| Jerry Douglas | John Abbott #2 | 1983-2013, 2015- |
| Max Ehrich | Fenmore Baldwin #2 | 2012- |
| Margarita Franco | Mrs. Martinez | 2016- |
| Kelly Frye | Michelle Hazelton | 2016- |
| Hunter King | Summer Newman #3 | 2012- |
| Darnell Kirkwood | Jordan Wilde | 2017- |
| Alyvia Alyn Lind | Faith Newman #1 | 2011- |
| Thad Luckinbill | J.T. Hellstrom | 1999-2010, 2017- |
| Beth Maitland | Traci Abbott | 1982-1996, 1999, 2001, 2006- |
| Tristan Rogers | Colin Atkinson | 2010-2012, 2014- |
| Abhi Sinha | Ravi Shapur | 2016- |
| Max Shippee | Graham Bloodworth | 2017- |
| Jess Walton | Jill Abbott Fenmore #4 | 1987- |
Upcoming Cast Members
| Actor | Character | Date |
| --- | --- | --- |
| Jason Canela | Arturo | Debuts February 2 |
| Shanica Knowles | Simone | Debuts February 9 |
Previous Cast Members
Actor

Character

Duration

Robert Ackerman
John Harding
1981
Wanda Acuna
Keesha Monroe
1995
Deborah Adair
Jill Foster Abbott #2
1980-1983, 1986
Marla Adams
Dina Mergeron
1983-1986, 1991, 1996, 2008
Josh Albee
Tony Baker
1979-1980
Sarah Aldrich
Victoria Newman
1997
Marilyn Alex
Molly Carter
1991-1993, 1995
Beverly Archer
Shirley Sherwood
1999
Lamon Archey
Mason Wilder
2012-2014
Tina Arning
Sasha Green
1995-1996, 1997, 2002
Rod Arrants
Steven Lassiter
1987-1988
Nina Arvesen
Cassandra Rawlins
1988-1991
Linden Ashby
Cameron Kirsten
2003-2004
Matthew Atkinson
Austin Travers
2014-2015
Catherine Bach
Anita Lawson
2011-2016
Pamela Bach
Mari Jo Mason #1
1994
Penn Badgley
Phillip Chancellor lV #1 
2000-2001
Diana Barton
Mari Jo Mason #2
1994-1996
Peter Barton
Scott Grainger
1988-1993
Ashley Bashioum
Mackenzie Browning #1
1999-2002, 2004-2005
William Bassett
Pete Walker
1982-1983
Jaime Lyn Bauer
Lorie Brooks
1973-1982, 1984, 2002
Fred Beir
Mitchell Sherman
1975-1980
Nicholas Benedict
Michael Scott
1980-1981
Meg Bennett
Julia Newman
1980-1984, 1986-1987, 2002
Peter Bergman
Marco Annicelli
2015
Frank M. Bernard
Marc Mergeron
1984, 1987-1988
Wilson Bethel
Ryder Callahan
2009-2011
Leslie Bevis
Ruth Anne Perkins
1998-1999
Thom Bierdz
Phillip Chancellor III
1986-1989, 2004, 2009-2011
Laura Bryan Birn
Lynne Bassett
1988-2004
Vail Bloom
Heather Stevens #1
2007-2010
Vasili Bogazianos
Al Fenton
1998-1999
Jay Bontatibus
Tony Viscardi #2
1999-2000
Roscoe Born
Tom Fisher
2005-2006, 2009
Jeff Branson
Ronan Malloy
2010-2012
Jared Breeze
Max Rayburn
2016
Tracey E. Bregman
Sarah Smythe
2010
Randy Brooks
Nathan Hastings
1992-1994
Kimerlin Brown
Sheila Carter
1990-1992, 1993, 1994, 1995, 2005-2006
Peter Brown
Robert Laurence
1981-1982, 1990
Ryan Brown
Billy Abbott #2
2002-2003
Karl Bruck
Maestro Faustch
1974-1982, 1984-1985
Jensen Buchanan
Elise Moxley
2015-2016
Lachlan Buchanan
Kyle Abbott #4
2015-2016
Brendan Burns
Steve Burton
Dylan McAvoy
2013-2017
Glenn Richards
1989, 1991-1993, 1995-1997, 1999, 2001, 2003-2006
Darcy Rose Byrnes
Abby Newman #1
2003-2008
Barry Cahill
Sam Powers
1974-1975
Ryan Caltagirone
Winston Mobley
2015
Lisa Canning
Adrienne Markham
2004-2005
Cathy Carricaburu
Nancy Becker
1976-1978
Colleen Casey
Faren Connor
1985-1987
Tricia Cast
Nina Webster
1986-2001, 2008-2014
John Cassidine
Phillip Chancellor II
1973-1974
John Castellanos
John Silva
1989-2004
Loyita Chapel
Judy Wilson
1980-1981
Colby Chester
Michael Crawford
1985-1990
Eddie Cibrian
Matt Clark
1994-1996
Aidan Clark
Charlie Ashby
2013-2016
Robery Clary
Pierre Roulland
1973-1974
Tamara Clatterbuck
Alice Johnson
1997-2000, 2003, 2005
Keith Hamilton Cobb
Damon Porter
2003-2005
Robert Colbert
Stuart Brooks
1973-1983
Dennis Cole
Lance Prentiss #2
1981-1982
Signy Coleman
Hope Adams Wilson
1993-1997, 2000, 2002, 2008, 2010, 2012
Jessica Collins
Avery Clark
2011-2015
Darlene Conley
Rose DeVille
1979-1980, 1986-1987
Carolyn Conwell

1977

1980-2004

Jeanne Cooper
Katherine Chancellor
1973-2013
Jeff Cooper
Derek Thurston
1986-1991
Alicia Coppola
Meredith Gates
2016
Melinda Cordell

1980-1982, 1993

1990-1994

Grant Cramer
Shawn Garrett
1984-1986
Barbara Crampton
Leanna Love
1987-1992, 1998-2002, 2006-2007
Lee Crawford
Sally McGuire
1973-1974, 1981-1982
Todd Curtis
Skip Evans
1987-1991
Linwood Dalton
Jared Markson
1984-1985
Candice Daly
Veronica Landers
1997-1998
Michael Damian
Danny Romalotti
1981-1989, 1990-1993, 1994-1998, 2002, 2003-2004, 2008, 2012, 2013
Edgar Daniels
Sebastian Crown
1980
Josie Davis
Grace Turner #1
1996-1997
Marita De Leon
Joani Garza
1995-1998
Lee Debroux
John Harding
1981
Dick DeCoit
Ron Becker
1976-1978
Diana DeGarmo
Angelina Veneziano
2011-2012
John Denos
Joe Blair
1983-1987
Mark Derwin
Adrian Hunter
1989-1990
Don Diamont
Brad Carlton
1985-1996, 1998-2009
Brenda Dickson
Jill Foster Abbott #1
1973-1980, 1983-1987
Norma Donaldson
Lillie Belle Barber
1990-1994
Alex Donnelley
Diane Jenkins #1
1982-1984, 1986, 1996-2001
Christopher Douglas
Sean Bridges
2001
Jerry Douglas

John Abbott #2

1982-2006, 2006-2009, 2010-2013

2008

John Driscoll
Chance Chancellor
2009-2011
Denice Duff
Amanda Browning
2001-2002
Cindy Eilbacher

1977, 1979-1982, 1992-1994

Max Ehrich
Fenmore Baldwin #2
2011-2015
Chris Engen
Adam Newman #1
2008-2009
John Enos III
Bobby Marsino
2003-2005
Brenda Epperson
Ashley Abbott #2 
1988-1996
William Gray Espy
Snapper Foster #1
1973-1975, 2003
Andrea Evans
Patty Williams #3
1983-1984
Michael Evans
Col. Douglas Austin
1980-1985, 1987-1995
Michael Fairman
Patrick Murphy
2008-2014
Sharon Farrell
Florence Webster
1991-1996
Sean Patrick Flanery
Sam Gibson
2011
Lyndsy Fonseca
Colleen Carlton #1
2001-2005
Clementine Ford
Mackenzie Browning #4
2009-2010
Steven Ford
Andy Richards
1981-1987, 2002-2003
Vivica A. Fox
Stephanie Simmons
1994-1995
David "Shark" Fralick
Larry Warton
1995-1996, 1999-2005
Genie Francis
Genevieve Atkinson
2011-2012
Adrienne Frantz
Amber Moore
2006-2010, 2013
Jennifer Gareis
Grace Turner #2
1997-1999, 2000-2002, 2004, 2014
Joy Garrett
Boobsie Caswell Austin
1983-1985
Kelly Garrison

1990

1991-1993

Jennifer Gatti
Keesha Monroe
1995-1996
Anthony Geary
George Curtis
1973
Sabryn Genet
Tricia Dennison
1997-2001
Amy Gibson
Alana Anthony
1985
John Gibson
Jerry "Cash" Cashman
1980-1982
Robert Gibson
David Mallory
1976-1978
Bond Gideon
Jill Foster Abbott
1980
Cam Gigandet
Daniel Romalotti #1
2004
Siena Goines
Callie Rogers
1998-2000
Ricky Paull Goldin
Gary Dawson
1998-2000
Justin Gorence
Peter Garrett
1995-1998
Kelli Goss
Courtney Sloane
2013-2015
Charles H. Gray
Bill Foster
1975-1976
Veleka Gray

1983

1983-1984

Michael Graziadei 
Daniel Romalotti #2 
2004-2013, 2016
Alice Greczyn
Emma Randall
2015
Dorothy Green
Jennifer Brooks
1973-1977
James Michael Gregary
Clint Radison
1989-1991, 2009
Stephen Gregory
Chase Benson
1988-1991
Camryn Grimes
Cassie Newman
1997-2007, 2009-2010, 2013-2014
Michael Gross
River Baldwin
2008-2009
Bennet Guillory
Walter Barber
1992-1994
Brett Hadley
Carl Williams
1980-1991, 1998-1999
Deidre Hall
Barbara Anderson
1973-1975
Tom Hallick
Brad Elliot
1973-1978
Stacy Haiduk
Patty Williams #3
2009-2012, 2015-2016
Brett Halsey
John Abbott #1
1980-1981
Lynne Harbaugh
Lisa Mansfield
1988-1989
Justin Hartley
Adam Newman #3
2014-2016
David Hasselhoff
Snapper Foster #2
1975-1982, 2010
Wings Hauser
Greg Foster
1977-1981, 2010
Susan Seaforth Hayes
Joanna Manning
1984-1989, 2005-2006, 2010
Jessica Heap
Eden Baldwin #3
2011-2013
Rick Hearst
Matt Clark
2000-2001
Kay Heberle
Joanne Curtis
1975-1978
David Hedison
Arthur Hendricks
2004
Elizabeth Hendrickson
Chloe Mitchell
2008-2014, 2015-2017
Karen Hensel
Doris Collins
1994-2003, 2005, 2009, 2011
Anthony Herrera
Jack Curtis
1975-1977
Christopher Holder
Kevin Bancroft
1982-1984
Randy Holland
Rick Daros
1983-1984
Erica Hope
Nikki Newman #1
1978-1979
James Houghton
Greg Foster
1973-1976, 2003
Ken Howard
George Summers
2012
Brody Hutzler
Cody Dixon
1999-2004
Vincent Irizarry
David Chow
2007-2008
James Ivy
Jeremy Ross
1997
Burgess Jenkins
Billy Abbott #5
2014-2016
Gladys Jimenez
Ramona Caceres
1999-2000, 2002
Ashley Jones
Megan Dennison Viscardi
1997-2000, 2001
Bryant Jones
Nate Hastings
1996-2002
Mitzi Kapture-Donahue
Anita Hodges
2002-2005
Jennifer Karr
Ellen Winters
1986-1987
Beau Kazer
Brock Reynolds
1974-1980, 1984-1986, 1990-1992, 1999-2004, 2008-2010, 2011, 2013
Jay Kerr
Brian Forbes
1982-1983
Brian Kerwin
Greg Foster
1976-1977
Andre Khabbazi
Alec Moretti
1997-1998
Rachel Kimsey
Mackenzie Browning #3
2005-2006
Heath Kizzier
Joshua Landers
1996-1998
Luke Kleintank
Noah Newman #3
2010-2011
Michael E. Knight
Simon Neville
2015-2016
Lauren Koslow
Lindsey Wells
1984-1986
Bert Kramer
Brent Davis
1984-1985
Kelly Kruger
Mackenzie Browning #2
2002-2003
Jerry Lacy
Jonas
1979-1982
Joe LaDue
Derek Thurston
1977-1981, 1984
David Lago
Raul Guittierez
1999-2004, 2009
Sal Landi
Clint Radison
1988-1989
Jennifer Landon
Heather Stevens #3
2012
Greg Lauren
Brett Nelson
1998-1999
John Phillip Law
Jim Grainger
1989
Russell Lawrence
Matt Clark
2000
Adam Lazare-White
Nathan Hastings
1994-1996, 2000
Jennifer Leak
Gwen Sherman
1974-1975
Roberta Leighton
Casey Reed
1978-1981, 1984-1989, 1998
Adrianne Leon
Colleen Carlton #2
2006-2007
Terry Lester
Jack Abbott #1
1980-1989
Tom Ligon
Lucas Prentiss
1977-1982
Eva Longoria
Isabella Braña
2001-2003
William Long, Jr.
Wayne Stevens
1980-1982
Rianna Loving
Rianna Miner
1999-2000
Heather Lowe
Cynthia Harris
1977-1978
Thad Luckinbill
J.T. Hellstrom
1999-2010
Aaron Lustig
Tim Reid
1996-1997, 2002, 2012
Janice Lynde
Leslie Brooks Prentiss
1973-1997
Ryan MacDonald
Robert Haskell
1989-1990
Victoria Mallory
Leslie Brooks Prentiss
1977-1982, 1984
Eva Marcille
Tyra Hamilton
2008-2009
Vanessa Marano
Eden Baldwin #2
2008-2010
John H. Martin
Frederick Hodges
2002-2005
Devon Martinez
Shawn Taylor
2016
Margaret Mason
Eve Howard
1980-1984, 1993
Brian Matthews
Eric Garrison
1983-1985
Mara McCaffrey
Natalie Soderberg |2016
Julianna McCarthy
Liz Foster
1973-1986, 1993, 2003-2004, 2008, 2010
Leigh McCloskey
Kurt Costner
1996-1997, 2013
Tom McConnell
Shawn Garrett
1984
John McCook
Lance Prentiss
1976-1980
Darius McCrary
Malcolm Winters #2
2009-2011
Howard McGillin
Greg Foster
1981-1982
Dorothy McGuire
Cora Miller
1984
Jim McMullan
Brent Davis
1984
Terrence McNally
Robert Lynch
1993-1994
Raya Meddine
Sabrina Costelana Newman
2008-2010
Tracy Lindsey Melchoir
Veronica Landers
1996-1997
Ernestine Mercer
Millie Johnson
1997-2000
Freeman Michaels
Drake Belson
1995-1996
Jeanna Michaels
Karen Richards
1981-1982
Kerry Leigh Michaels

"Michelle Harrington"

1991
Billy Miller
Billy Abbott #4
2008-2014
William Mims
Sam Powers
1973
Victor Mohica
Felipe Ramirez
1980-1981
Philip Moon
Keemo Volien Abbott
1994-1996
Shemar Moore
Malcolm Winters #1
1994-2002, 2004-2005, 2014
Debbi Morgan
Yolanda "Harmony" Hamilton
2011-2012
Melissa Morgan
Brittany Norman
1988-1990
Julianne Morris
Amy Wilson
1994-1996, 2014
Phil Morris
Tyrone Jackson
1984-1986
Michael Muhney
Adam Newman #2
2009-2014
Sandra Nelson
Phyllis Summers #2
1997-1998
Lee Nicholl
Sven Petersen
1985-1986
Stephen Nichols
Tucker McCall #2
2010-2013
Nadine Nicole
Gwen Randall
2014-2015
Michael Nouri
Elliott Hampton
2004
Emily O'Brien
Jana Hawkes
2006-2011
John O'Hurley
Jim Grainger
1989-1990
Ken Olandt
Derek Stuart
1989
Scott Palmer
Tim Sullivan
1983-1989
Peter Parros
Leo Baines
1986-1987
Robert Parucha
Matt Miller
1985-1987, 2003
J. Eddie Peck
Cole Howard
1993-1999
Nia Pepples
Karen Taylor
2007-2009
Anthony Pena
Miguel Rodriguez
1984-2005
Millie Perkins
Rebecca Kaplan
2006
Sofia Pernas
Marisa Sierras
2015-2016
Brock Peters
Frank Lewis
1982-1985
Devon Pierce
Diane Westin
1990-1991
Drew Pillsbury
David Kimble
1986
Peter Porte
Ricky Williams
2011-2012
Monica Potter
Sharon Newman
1994
Nathan Purdee
Nathan Hastings
1985-1992
Daniel Quinn
Ralph Hunicutt
2002
Francesco Quinn
Tomas Del Cerro
1999-2001
Marisa Ramirez

2006-2007

2007

Logan Ramsey
Joseph Anthony
1984-1985
Margueritte Ray
Mamie Johnson
1980-1990
Alex Rebar
Vince Holiday
1979-1980, 1986-1987
Veronica Redd
Mamie Johnson
1990-1995, 1999-2002, 2004
Quinn Redeker

1979

1979-1980

1987-1994, 2004

Blair Redford
Scott Grainger Jr. #1
2005-2006
Marianne Rees
Mai Volien
1994-1996
Scott Reeves
Ryan McNeil
1991-2001
Donnelly Rhodes
Phillip Chancellor II
1974-1975
David Richards
Sid Garber
1996-1998, 2000
Lynne Topping Richter
Chris Brooks
1978-1982
Eden Riegel
Heather Stevens #2
2010-2011
Greg Rikaart
Kevin Fisher
2003-2017
Michael Roark
Travis Crawford
2016
Deanna Robbins
Cindy Lake
1982-1983
Eric Roberts
Vance Abrams
2010-2011
Alexia Robinson
Alex Perez
2000-2002
Victoria Rowell
Drucilla Winters
1990-1998, 2000, 2002-2007
David Lee Russek
Sean Bridges
2001-2002
Deanna Russo
Logan Armstrong
2007
Jodean Russo
Regina Henderson
1975-1976
William Russ
Tucker McCall #1
2009-2010
Marcy Rylan
Abby Newman #3
2010-2013
Erin Sanders
Eden Baldwin #1
2008
Henry G. Sanders
Walter Barber
1990-1991
Lanna Saunders
Betty Andrews
1974-1975
Lori Saunders
Cynthia Harris
1977
Hartley Sawyer
Kyle Abbott
2013-2014
Beth Scheffel
Barbara Ann Harding
1981-1982
Kevin Schmidt
Noah Newman #2
2008-2010, 2011-2012
Robin Scott
Amy Wilson
1994
Nick Scotti
Tony Viscardi #1
1996-1999
Tom Selleck
Jed Andrews
1974-1975
Deigo Serrano
Diego Guittierez
2001-2002
Scott Seymour
Billy Abbott #3
2006
Ted Shackelford
William Bardwell
Jeffrey Bardwell
2006-2007
2007-2014
Shari Shattuck
Ashley Abbott #3
1996-1999
John Shearin
Evan Sanderson
1986-1987
Mary Sheldon
Nancy Nolan
1989-1990
Davetta Sherwood
Lily Winters #2
2006
Ruth Silvera
Shirley Haskell
1989-1990
Marc Singer
Chet Delancy
1999
Asia Ray Smith
Sierra Hoffman
2003-2006
Pamela Peters Solow
Peggy Brooks
1973-1981, 1984
Jon St. Elwood
Jazz Jackson
1983-1986
Michelle Stafford

1994-1997, 2000-2013

2006-2007

Jack Stauffer
Scott Adams
1978-1979
Chrishell Stause
Bethany Bryant
2016
Eric Steinberg
Ji Min Kim
2006-2007
Dawn Stern
Vanessa Lerner
2003-2004
Lilibet Stern
Patty Williams #2
1980-1983
K.T. Stevens
Vanessa Prentiss
1976-1981
Paul Stevens
Bruce Henderson
1975-1976
Trish Stewart
Chris Brooks
1973-1978, 1984
Caleb Stoddard
Derek Thurston
1976
Jim Storm
Neil Fenmore
1983-1986
Kim Strauss
Reese Walker
1995-2006
Rebecca Street
Jessica Blair
1988-1989
Maxine Stuart
Margaret Dugan
1993, 1996
Kelly Sullivan
Sage Newman
2014-2016
Elizabeth Sung
Luan Volien Abbott
1994-1996
Tammin Sursok
Colleen Carlton #3
2007-2009
Don Swayze
Charlie Shaw
2010
Mark Tapscott
Earl Bancroft
1982-1983
Joseph Taylor
Tony DiSalvo
1982-1983
Josh Taylor
Jed Sanders
1993-1994
Tammy Taylor
Patty Williams #1
1980
Christopher Templeton
Carol Robbins
1983-1993
Michelle Thomas
Callie Rogers
1998
Gordon Thomson
Patrick Baker
1997-1998
Alexis Thorpe
Rianna Miner
2000-2002
David Tom
Billy Abbott #1
1999-2002, 2014
Heather Tom
Victoria Newman #1
1991-1997, 1997-2003
Beth Toussaint
Hope Adams
2006
Brandi Tucker
Karen Becker
1976-1978
Michael Tylo

1992-1995

1994-1995

Joan Van Ark
Gloria Abbott Bardwell #1
2004-2005
Granville Van Dusen
Keith Dennison
1997-2001
Vincent Van Patten
Christian Page
2000
Greg Vaughan
Diego Guittierez
2002-2003
Miles Gaston Villanueva
Luca Santori
2015-2016
Paul Walker
Brandon Collins
1992-1993
Susan Walters
Diane Jenkins #2
2001-2004, 2010
Billy Warlock
Ben Hollander
2007-2008
Ben Watkins
Wesley Carter
2002-2004
Cynthia Watros
Kelly Andrews #1
2013-2014
Patty Weaver
Gina Roma
1982-2009, 2013
Maura West
Diane Jenkins #3
2010-2011
Ellen Weston
Suzanne Lynch
1978-1980
Stephanie E. Williams
Amy Lewis
1983-1988, 1990
Tonya Lee Williams
Olivia Winters
1990-2005, 2007-2011
David Winn
Steven Williams
1980-1981
William Wintersole
Mitchell Sherman
1986-1996, 1998, 2003, 2008-2009, 2011
Ray Wise
Ian Ward
2014-2016
Gregory Wolcott
Raplh Olson
1975-1977
Janet Wood
April Stevens
1979
Lynn Wood
Alison Bancroft
1982-1984
Lauren Woodland
Brittany Hodges
2000-2005
Greg Wrangler
Steve Connolly
1992-1996, 1999, 2001, 2009
Sean Young
Meggie McClaine
2010-2011
Yvonne Zima
Daisy Carter
2009-2012
Ad blocker interference detected!
Wikia is a free-to-use site that makes money from advertising. We have a modified experience for viewers using ad blockers

Wikia is not accessible if you've made further modifications. Remove the custom ad blocker rule(s) and the page will load as expected.