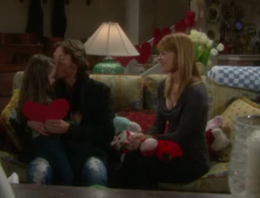 The Summers family is a fictional family from the CBS Daytime soap opera, The Young and the Restless. They are a minor family within the series. The family originated in Darien, Connecticut and are most prominently represented by sisters, Phyllis Summers and Avery Clark. Phyllis and Avery are known for their various romantic entanglements, especially with Nick Newman, with whom both women were involved. They are also known for Phyllis and Avery's strained relationship with each other and their father, George. However, Phyllis and Avery have since made amends. Phyllis' daughter, Summer Newman was named in honor of this family.
Family Members
Family members currently on the show are represented in bold. Spouses are in italics.
First Generation
George Summers (deceased) - Father of Phyllis and Avery.

Lydia Callahan - George's wife.
Second Generation
Third Generation
Fourth Generation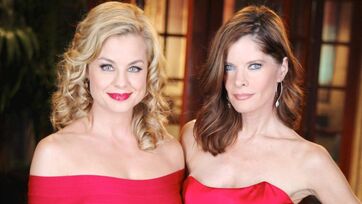 Descendants
1. George Summers (deceased)
   Lydia Callahan 
   2. Phyllis Summers
      Brian Hamilton
      3. Daniel Romalotti
         Daisy Carter
         4. Lucy Romalotti
      Nick Newman
      3. Summer Newman
   2. Avery Clark

Ad blocker interference detected!
Wikia is a free-to-use site that makes money from advertising. We have a modified experience for viewers using ad blockers

Wikia is not accessible if you've made further modifications. Remove the custom ad blocker rule(s) and the page will load as expected.