Hope Adams
Talk

0
833pages on
this wiki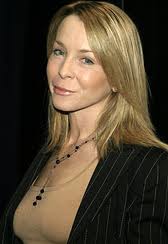 Hope Wilson
(
née
Adams and formerly Newman
) was portrayed by Signy Coleman and, briefly, by Beth Tossaint.
Biography
Edit
Hope Adams was born and raised on a farm in Kansas. Hope was the mother of Adam Newman.
Hope met business tycoon Victor Newman when he rescued her from a potential rape. Victor stayed at the farm and a relationship developed between the two. They eventually wed. Hope moved to Victor's home in Genoa City, but grew dissatisfied with Victor being deeply committed to running Newman Enterprises. During this time, Hope was being pursued by a man from Kansas named Cliff Wilson who was extremely jealous of her affection for Victor.
Unable to live neither in Genoa City nor with Victor's absence due to running Newman Enterprises, Hope returned to Kansas where she gave birth to Victor Adam Newman, Jr. Her marriage to Victor ended in divorce. She then married Cliff, who made it clear to Victor that he would be known as Victor Jr.'s father. Hope ordered Victor to exclude himself from their son's life which he did, but was able to see him a few times as a boy. Other than that, he had no contact with his son. When Hope and Cliff married, he legally adopted Victor Jr. and for the next 27 years, Victor Jr. never knew his father was Victor Newman.
Hope contracted pancreatic cancer. She revealed to her son that his father was Victor Newman, begged Adam to accept Victor as his father and to give him a chance. She eventually died from the cancer.
Relationships
Edit
Marriages
Edit
Grandchildren
Edit