Devon and Hilary
The Young and the Restless
Current status
Relationship dissolved by Hilary's death
Duration
2013-18
Introduced by
Jill Farren Phelps
Profile
Family
Chancellor, Winters
Alias(es)
Hevon

Relationships
Spouses
2015-17, 2018
Children
Unnamed child
(miscarriage)
"
The harder people try to pull us apart, they just seem to push us closer together.
"

— Devon to Hilary (2018)
Devon Hamilton and Hilary Curtis are fictional characters and a couple from the CBS Daytime soap opera, The Young and the Restless. Devon Hamilton is the grandson of Genoa City's matriarch, Katherine Chancellor (Jeanne Cooper) and the adopted son of the show's first leading African American couple, Neil (Kristoff St. John) and Drucilla Winters (Victoria Rowell).
Hilary Curtis is a reformed con-artist who initially comes to town to destroy the Winters family as revenge on Neil, whom she blames for her mother's death. Devon was originated by former child actor, Bryton James in 2004 and the role of Hilary was originated by Mishael Morgan in 2013.
Morgan exited the series in 2018, after 5 years, ending the Devon and Hilary pairing.
Storylines
"The way that I looked at it, it was pretty clear there was something going on with them. She seemed to care what Devon thought from the very beginning, without really knowing him too well. And I played that kind of genuinely and I think that they kind of picked up on that and started playing with that a little bit."
— Morgan on Hilary's early interaction with Devon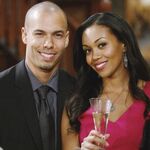 Hilary recently turned her life around after trying to destroy the The Winters Family, Devon's adopted family. Devon manages to forgive Hilary for her past and they start spending time together. Hilary helps foil the plans of her former accomplice Mason Wilder (Lamon Archey), who has stolen the billionaire Devon's identity. Hilary also defends Devon against ruthless paparazzi and they spend both Christmas and New Year's Eve together. On the budding relationship, Morgan said that "Hilary would bring some excitement to Devon's life." [1] Morgan admitted that she immediately felt a connection between the characters and even inquired to the writers about plans for a potential pairing; however, Devon and Hilary were not planned. It seems the writers took their cue from the actors.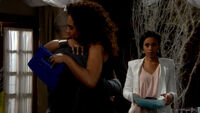 Devon constantly defends Hilary against his sister Lily's (Christel Khalil) attacks and even gives her a free room upgrade when her shower head malfunctions at the Genoa City Athletic Club, which he owns. He also asks her on a date and she agrees to think about it. He asks her out again after Neil encourages him to and she implies she just wants to be friends. Devon attends the Valentine's Day gala at the club, and gets jealous when he sees Hilary kissing Jack Abbott (Peter Bergman). Assuming that she was serious about being friends, Devon hooks up with model, Esmeralda (Briana Nicole Henry) in the steam room. Esmeralda initially believes that Hilary and Devon have been sleeping together. According to head writer, Shelly Altman, Esmeralda's accusation catches Hilary "off guard" because of how soon Devon moved on to another woman. Hilary doesn't realize that Devon's fling with Esmeralda is in direct reaction to her kiss with Jack.
After seeing him with another woman, Altman explained that Hilary doesn't see anything happening with Devon, despite their mutual attraction. Altman said the couple would have to overcome a "surprising" obstacle if they were to be together. [2] According to head writer Jean Passanante, Hilary is put off by Devon's relationship with Esmeralda because she thinks he deserves better then someone who is attracted to him for his money. Devon does like Hilary, but the "timing" isn't right, so he feels he has missed his opportunity with Hilary. [3]
In addition to Esmeralda, the couple faces a bigger obstacle when Hilary bonds with Neil and they start having an affair. In an interview with Sara Bibel for Daytime Confidential, Morgan explained that while Hilary gravitates toward Neil because he was so quick to forgive her, Devon's new billion dollar fortune may have scared her away. Devon's wealth definitely makes him look like the better choice, but after Hilary turns her life around, she tries to go after the "right things" and "do the right things." [4]
"There are such benefits to both of them! Neil is a man who is established and who is very admirable and has lived so much of his life, and he can teach her so much and help her grow as a person. And then you have Devon. He's younger, he's her peer and they can grow together which would be an interesting dynamic too."
— Morgan on the differences between Neil and Devon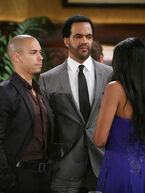 According to James, Devon starts hooking up with models like Esmeralda and buying expensive sports cars in an effort to hide his feelings for Hilary. Devon is a little "stung" when he mistakenly believes Hilary is interested in Jack. James was very much open to the idea of Devon and Neil battling for Hilary's affections because Devon could now come at Neil as an equal, unlike his prior relationship with Neil's former lover, Tyra Hamilton (Eva Marcille). James also liked that it would put the father-son duo on opposite sides after years of constantly supporting one another. James warned that Devon would have to build up the courage to be honest with Hilary about his feelings for her.[5]
In an interview with On-Air On-Soaps, Jean Passanante said the [story] presented itself as "a great big mess, with much story opportunity" due to Hilary's connection to Devon, her gravitation to Neil, and her feud with Lily, who refuses to accept that Hilary has changed. Passanante also said that the "rooting-ness factor" would be turned "on its ear a bit." [6] In an interview with ABC Soaps In Depth, James admitted that Devon was "kicking himself" for not exploring the possibility of a relationship between him and Hilary. Hilary becomes a friend to Devon despite her past misdeeds. James said that it would be impossible for Devon to not be affected by Neil and Hilary's relationship. [7]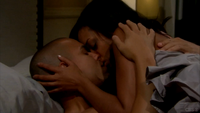 Morgan said she was a bit surprised by the decision to pair Hilary and Neil because she thought the triangle would be Devon/Hilary/Mason. Devon is furious when he discovers the affair and exposes it to Lily and her husband, Cane Ashby (Daniel Goddard). Devon also confronts Hilary accusing her of having "daddy issues," as well as "mommy issues." Hilary in turn slaps him. Neil and Hilary's affair creates a certain kind of tension because according to Morgan, Devon and Hilary have always had a connection. [8] Devon pines away as Neil and Hilary take several major steps in their relationship including moving in together and marrying, which he and Lily both balk at. Devon also ends his relationship with Esmeralda. At one point, Lily even urges Devon to seduce Hilary to get her away from their father, and then dump her, but he refuses. Cane, on the other hand confronts Devon about his feelings and urges him to tell Hilary and Neil how he feels before things go too far.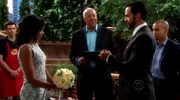 Devon confronts Hilary about their mutual feelings for one another and kisses her the day before her wedding to Neil, only to be rejected. Altman said it feels like torture for Hilary when Devon does admit his feelings because she can't deny that she feels the same way. Hilary believes that marrying Neil will make her feelings for Devon go away. Hilary is so shaken by her confrontation with Devon that she reminisces about their kiss as she says "I do!" to Neil on June 25, 2014. [9] On July 3, 2014, Hilary is worried when Devon shows up to her and Neil's wedding party drunk and she traps him in the elevator to confront him. However, according to Morgan's interview with TV Guide, she is terrified when Devon admits that he is in love with her. Morgan also admits that Hilary's attraction to Neil is about "daddy issues." However, she hints at another unexpected "curve ball" in the story just as Hilary is ready to admit that she wants Devon. [10]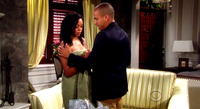 Devon confides in Cane that he needs to put distance between himself and Hilary. Neither of them want to hurt Neil, but Devon knows that lying about their feelings will hurt Neil anyway. [11] Devon comes to Hilary's rescue after Lily pushes her into the pool giving her a hotel room to change in and even buying her new clothes. Their close moment is interrupted by Neil who thanks Devon for his kindness as Devon tries to tell his father about his feelings for Hilary. After another one of Lily's schemes leads to Hilary's clothes getting lost in dry cleaning, Devon and Hilary almost give into temptation in the laundry room.
Devon tells Hilary about his decision to leave town for several reasons. He feels like he is living a lie and he would rather leave town then continue to ignore his feelings for Hilary. [12] However, Devon also tells Hilary that he is leaving town because he is looking for any indication that she returns his feelings which would be enough for him to pursue completely, regardless of Neil's feelings. If he is faced with rejection again, James said "Devon will have to live with that." Hilary in turn begs Devon not to leave and they almost sleep together, but hearing a noise, they stop. Devon is prepared to leave town, at Hilary's urging when Neil advises him that he needs to finish whatever "unfinished business" he has or he may regret it.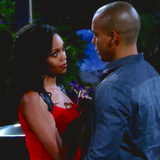 During a night out on the town, Neil leaves Hilary in Devon's care when he must rush out of town on business and Devon offers Hilary a ride home. Not only is Neil oblivious to the tension between his wife and son, but Neil completely trusts them. According to James, Devon wants to "do right" by Neil but he is very much "torn" -- knowing Neil would be hurt if he knew that Devon and Hilary have been lying about their feelings. James explained that "Devon doesn't feel it's his place to tell Neil" which is why he urges Hilary to come clean to her husband. While Devon successfully gets Hilary to admit her feelings for him, the two end up stranded on the side of a deserted road when his car won't start. Devon takes advantage of the time and they trade stories about their childhood. [13]
This gives Devon and Hilary a chance to learn a bit more about one another and "connect on an even deeper level," James explained. The Emmy winner continued, "What you see is their amazing connection. They truly enjoy each other." They also share an impromptu dance under the stars and according to James, "They get to pretend [that they're a couple]. In that moment, there's no worries. They can let all the other stuff go. The two manage to get help in the morning and finally return home to learn Neil has called the police. Hilary and Devon go their separate ways, but Hilary has trouble being romantic with Neil when she starts hallucinating that he is Devon. Devon agrees to a date with Abby Newman (Melissa Ordway) leaving Hilary devastated.
The two run into one another again and Devon concludes that they need to make a decision about their future. He gives her a matchbook to a roadside bar telling her to meet him there if she wants to be with him. Otherwise, he promises to leave town for good. According to Shelly Altman, "If Hilary stays with Neil, then she and Devon will never fulfill what increasingly seems to be their destiny." Devon puts all the cards on the table only for the story to take an unexpected turn due to circumstances beyond their control. [14]
Devon waits at the bar for Hilary and as the hour grows late, he starts to think she will not show. Just as Devon is about the leave, Hilary shows up. They profess their love for each other and share a kiss. Hilary tells Devon that she wants to be with him, and they decide to be together. Devon and Hilary make plans to tell Neil about their relationship, but when Hilary calls, Neil does not answer his phone. Hilary goes home to try and find Neil to tell him face to face, and she finds him unconscious in their new house. While trying to fix an electrical issue with the house, Neil was electrocuted. Hilary and Cane rush Neil to the hospital and Devon and Lily arrive a little later.
Hilary was wracked with guilt over the accident and she blamed herself because she told Neil about her dream house. Devon tried to comfort her but she pushed him away. Hilary told Devon that there could be no "them" anymore and they had to focus on Neil. When Neil woke up in the hospital, it was discovered that he was left blind from the accident. The doctors could not determine if his blindness would be temporary or permanent. Despite the accident, Hilary almost tells Neil the truth about her and Devon, but when Devon covers for them and her voicemail, Hilary decided to keep quiet as well. Neil's blindness caused Hilary to push Devon away again and recommit to her marriage. Reluctantly, Devon agreed with Hilary to put their relationship aside so they could be there for Neil.
Despite agreeing to stay away, Hilary and Devon find it hard to steer clear of one another. Devon is anxious to have Hilary in his life and she tries to talk about them, until Hilary shuts him down and asks him to leave. Devon feels Hilary has made her choice again and they go back to focusing on Neil. At Katherine's one-year memorial celebration, Devon and Hilary shared a close dance together. However, the next day, Hilary visited Devon and reiterated that they should stay away from each other because they can't control their feelings.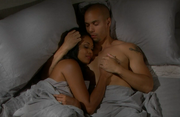 Neil's brother, Malcolm Winters (Shemar Moore) comes to town after hearing that Neil is blind. Malcolm stays for two days and helps Neil deal with this new situation in his life. After Malcolm leaves, Hilary runs into Devon at the GCAC. She tries to walk away but he stops her. He brings up their feelings for each other, and at first Hilary seems unreceptive, but then she kisses him. Hilary slaps Devon because she feels guilty, but she also couldn't resist him anymore. They kiss again and then Devon takes her into a nearby room, where they make love for the first time. After making love neither have any regrets, but their moment is interrupted when Neil leaves a voicemail on Hilary's phone asking her to come home. When Hilary gets home, Neil tells her he wants a divorce. Hilary, one again motivated by guilt, refuses to leave Neil and wants to stick around to help him.
Neil thinks Hilary needs a break from taking care of him, so he asks Jack to send Hilary to New York on business. Hilary travels to New York and a couple days later Devon goes to visit her there. Hilary tries to get Devon to leave and he agrees, but as he is leaving they bring up their feelings again, which leads to them making love and spending the night together. Devon and Hilary spend a few days and nights in New York together. On their last day together, Devon brings flowers to the hotel room for their first and "last" date. They dance, envision a different life and spend the night together again. The next morning, Hilary and Devon are in bed kissing when they hear a knock on the door. They think it's room service, but when Hilary opens the door she is shocked to see Neil and Cane standing there. Neil came to New York with Cane's help to surprise her.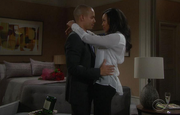 Cane helps Hilary and Devon cover for Neil's sake. Cane takes Devon out of the room while Hilary distracts Neil. In the hallway Cane scolds Devon for his actions. Later, Cane and Devon head back to Genoa City, while Hilary and Neil go out to do some sight seeing. When Hilary and Neil get back to the hotel room, a phone rings and Neil recognizes Devon's ringtone. Realizing that Devon left his phone in his rush to leave the room, Hilary covered and said the phone was hers, she just changed her ringtone. Devon was the person calling his phone because he was trying to figure out where he left it. Devon and Hilary spoke briefly and he apologized for the situation they were in and told her that he loved her. Later on that night when Neil tries to sleep with Hilary, she makes up excuses to avoid it and finally asks that he just hold her instead.
The next day Neil and Hilary arrive back in Genoa City and they meet with Lily at the Athletic Club. Devon tried to leave before they returned, but they arrived just as he was about to leave. When Neil asked to speak to Lily privately, Hilary gave Devon back his phone. Neil and Lily rejoined them and Lily asked Hilary to lunch. In the middle of lunch, Hilary became nauseous and ran off. When she met back up with Lily, Neil and Devon she reassured them she was fine but was ready to go home. Neil and Hilary left and then Lily speculated that Hilary may be pregnant. Much to her surprise, Hilary is questioned by Devon and Neil about her possible pregnancy. She confirms to both that she is not pregnant. However, this incident leads Neil to desire starting a family with Hilary right away, to which Hilary is hesitant. In the meantime, Devon and Hilary agree to begin seeing each other in secret. While continuing to see each other secretly, their affair is discovered by Colin Atkinson (Tristan Rogers), who attempts to blackmail Devon for $2 million in exchange for keeping their secret. After exchanging some threats, Devon pays Colin off in order to keep him quiet.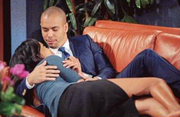 Devon comes to visit Hilary at work and they create their own private island at Jabot. They danced and fantasized about being together on a private island. On Thanksgiving, Devon and Hilary spent the holiday with all of the Winters family, along with Jill and Colin. Meanwhile, Neil and Lily continued to press Devon, because they wanted to meet the new woman in his life. To pacify Neil and Lily, Hilary approached Gwen (Nadine Nicole), a woman who works in accounting at Jabot, to pose as Devon's girlfriend. Gwen agrees and they set up a mock date with Devon's family. There were a few mishaps, but the charade passed with a certain degree of believability. Later on, Gwen and Devon ran into each other at The Underground and seemed to hit if off. Hilary was shocked and a little jealous to see them together. She tried to dissuade Gwen from pursuing Devon, but Gwen reveals that she genuinely likes Devon. She even kisses Devon when Lily and Neil show up, causing Hilary to become even more jealous.
Hilary confronts Devon about the kiss a couple days later and Devon reassures her that she is the only woman he loves. Hilary asks Devon to bring Gwen to their Christmas celebration, but he declines because he didn't want to do that to either of them. While celebrating Christmas, Hilary tells Devon that they can't see each other anymore. Nevertheless, Devon invites Hilary to meet him in Chancellor Park later that night. Hilary shows and Devon gives her a Christmas present -- an eternity promise ring, that he wants her to wear when the time comes that they can finally be together. Devon and Hilary spent New Years Eve separately. Devon and Gwen spent NYE at The Underground, while Hilary was at the GCAC with Neil. Ever since Christmas, Neil has seen showing subtle signs of getting his sight back, but he has only shared this news with Cane and Phyllis Summers (Gina Tognoni). On NYE, when Devon sends Hilary a text that reads "Miss You. Love You," Neil hears the phone go off and can vaguely make out the shape of the phone, showing that his sight is returning.
On New Years Day, Hilary is upset when Devon brings Gwen to the house. She confronts Devon and asks him if he slept with Gwen the night before. Devon tells Hilary that he did not sleep with Gwen, and only brought her to the family gathering because Neil and Lily were asking about her. He further reassures Hilary that she is the only woman who he loves and wants. Neil interrupts their moment by walking into the kitchen. He can almost make out their silhouettes, once again showing that his sight is improving.
An eager Neil continues to push a reluctant Hilary to try for a baby. Hilary finally "agrees," but only makes Neil think she has thrown away her birth control pills by throwing away the packaging. At the GCAC, Gwen texts Devon to meet her in a suite and she attempts to seduce him, but he turns her down because of his feelings for Hilary. A few days later, Neil shares the news with Devon over lunch, that he and Hilary are going to begin trying for a baby. Devon is heartbroken thinking he has lost his chance for good and he takes Gwen to bed. The next morning, Neil and Hilary are downstairs at the GCAC having breakfast, when Devon and Gwen come down from their night together. Hilary is shocked to see them all over each other and drops the glass in her hand.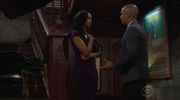 Embarrassed, Hilary heads to the bathroom to clean up, only to run into Gwen who eagerly tells her all about her night with Devon and thanks her for introducing them. After Gwen leaves, Devon arrives and Hilary angrily confronts him. Devon tells Hilary that he only slept with Gwen because he thought she was going to try and have a baby with Neil. Hilary reveals that she only pretended to throw away her birth control pills and reaffirms that Devon is the man who she wants to be with. Devon apologizes for sleeping with Gwen and also reaffirms his love for her. The two make plans to meet out of town and spend some time together, so they can talk and get everything out in the open. Before leaving each other, Hilary tells Devon that she does dream of having a baby, but in her dreams, the baby's father is always Devon. Meanwhile, Gwen reveals to Neil that she was only pretending to be Devon's girlfriend when they first met, but now their relationship is real and they are happy.
Devon and Hilary make plans to get out of town, so they can talk and spend time together. They decide to go to a new hotel in Chicago for the weekend. Their plans for alone time are thwarted when Lily learns of Hilary's vacation plans and wants to tag along. Hilary is forced to allow Lily's company, so she doesn't become suspicious. Devon arrives in Chicago soon after Hilary and Lily. Hilary and Devon meet outside the hotel room and he still wants to spend time with her. Hilary distracts Lily by sending her off to the spa, leaving the hotel room available. After Lily leaves, Devon comes to the hotel room and he and Hilary start kissing. Lily returns unexpectedly and Hilary and Devon are almost caught. Devon manages to hide at the last moment as Hilary distracts Lily.
An emergency with the club sends Lily back home, leaving Devon and Hilary alone together. They talk, make love and plan to have dinner in the city. However, their plans change after Colin calls to blackmail them for more money. He demands that Devon meet him in Chancellor Park with a certain amount of money or he'll go to Neil. Still forced to play Colin's game, Devon and Hilary head back home and he pays Colin off. Meanwhile, Hilary's guilt gets the best of her and she continues to struggle with deceiving Neil. She confides in Devon who promises her that they will tell Neil as soon as he processes the news that he won't get his sight back.
Colin continues to blackmail Devon for money until finally he refuses. He goes to Cane for help and in doing so, is forced to admit that he and Hilary are still having an affair. Cane is not pleased, but covers up the affair for Neil's sake and gets Colin to back off, by blackmailing him with his involvement in BonaVenture. Stress begins to overwhelm Hilary and she comes close to telling Neil the truth, but she backs out at the last moment and leaves the house crying.
Hilary goes to Devon for comfort and he is able to calm her down. Soon, they fall into bed and make love again. Meanwhile, Neil arrives at the club looking for Hilary. He was concerned at how distraught she was when she left the house. Cane gives Neil the key to Devon's private penthouse suite and tells him to ask Devon if he's seen Hilary. When Neil arrives on the top floor, he begins seeing flashes. His vision is returning. He opens the door to Devon's suite and his sight suddenly returns. The first thing Neil sees is Devon and Hilary in bed together. Shocked and angered, Neil leaves the room without making a sound.
Angered by their betrayal, Neil begins plotting his revenge and pretends to still be blind, so he can spy on them. He feels that everyone has made a fool of him. He also falls off the wagon and goes to a bar for a drink. When Valentine's Day rolls around, Neil wants to make plans with Hilary as part of his revenge. Hilary is upset because they planned to come clean with Neil about the affair before Valentine's Day. In order to get out of the plans Neil has in mind, Devon and Hilary brainstorm and decide to turn a business trip to Chicago into a family trip. Devon, Hilary, Cane, Lily, Neil, Colin and Jill all board a private plane to Chicago -- Devon, Jill and Cane for Chancellor business and Lily, Colin, Neil and Hilary to accompany them.
While on the plane, Neil sulks and takes glares at Devon and Hilary when they aren't looking. Finally, he walks over to the bar and takes a drink in front of everyone before announcing that he can see again. He stares at Devon and Hilary angrily and they are shocked. Neil is enraged and Lily is in disbelief until Devon and Hilary admit to the affair. Lily quickly becomes enraged and tries to physically attack Hilary. She rips into them both for betraying Neil. Jill also berates Devon for his actions. Neil reveals to everyone that both Cane and Colin knew of the affair and helped cover it up, further angering Lily and Jill, who felt betrayed by their spouses. Devon and Hilary try to apologize, but Neil only wants to make them pay. He starts to talk cryptically and threateningly, leading everyone to question what he has in his briefcase. They all fear it's something dangerous.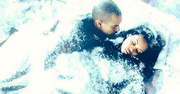 Before Neil has a chance to open the briefcase, the plane they are on starts to shake. Due to the bad weather, the plane goes down and crashes in the middle of the woods. Cane, Colin, Jill, Neil, Devon and Hilary all wake up in the snow, near the plane but Lily is missing. Cane goes to search for Lily, while Colin and Jill make a fire for warmth and Devon and Neil help Hilary who is pinned underneath some rubble. Jill and Colin eventually come across Neil's briefcase and discover family photos inside. Neil wants them to burn all the photos except for those of him and Lily. Despite his anger, Neil works with Devon to free Hilary from the rubble and keep her alive. When Hilary stops breathing, Neil performs CPR and gets her pulse back. After Hilary is free from the rubble and breathing again, Neil moves away from them and Devon holds Hilary and tries to warm her.
Cane returns to the crash site with Lily, who awakens still angry at him for his lies. She clings to her father instead. Having no place to go and facing excruciatingly cold temperatures, the group is forced to huddle together in groups for warmth and wait for rescue. Devon decides to take a map and try to find help for everyone. He says his goodbyes, but before he can leave, the group realizes that Neil has already left and taken the map with him. Neil trudges through the snow trying to find help, while everyone else waits at the crash site and worries for his safety. Neil eventually collapses but not long after he is found by a rescue worker. He tells the rescue team where the others are stranded and a helicopter comes and saves the rest of the group from the crash site.
Hilary, Devon and the others are airlifted back to Genoa City and everyone is checked out at the hospital. Cane, Lily, Colin and Jill return home and Devon stays with Hilary at the hospital. While Devon is sitting with Hilary, Neil arrives because the hospital needs Hilary's medical insurance information. He taunts them about their affair and the three of them argue until Neil leaves to handle the paperwork. Devon suggests that he and Hilary leave town for a little while, but Hilary doesn't want him to leave his family behind and shows remorse for how their affair has alienated him from his family.
Devon leaves to see when Hilary will be discharged and Neil returns to tell Hilary the paperwork is finished. Neil says they are done and is about to leave when Hilary asks him to stay. Hilary tells Neil that this was her plan all along -- to destroy him and his family. Neil is in shock as Hilary further states that she could never love him after what he did to her mother. She claims that she seduced Devon as revenge against Neil, but she never loved Devon either. Devon overhears the last part and bursts into the room to accuse Hilary of lying. Hilary only reinforces her story and says she never loved either of them, it was all for revenge.
Devon is in denial, but his denial turns to heartbreak when Hilary sticks to her story, even after Neil leaves the room. Hilary tells him he was a means to an end and she can't wait to get away from him. She throws the promise ring he gave her at him and tells him to leave the room. Devon is devastated and leaves. Later, Neil shares with everyone that Hilary was conning them all along and was still out for revenge for her mother's death. Cane doesn't believe it because he saw firsthand how Hilary loves Devon. Cane believes that Hilary only told that story to salvage Devon and Neil's relationship. Back at the hospital, Hilary cries as she remembers Devon giving her the promise ring, proving that Cane's theory is correct and she told the lie about being out for revenge to save Neil and Devon's relationship.
Days later Hilary shows up at Neil's apartment to collect the rest of her belongings, just as Devon shows up with a drunk Neil. Hilary pries into the situation and eventually discovers Neil accidentally hit Christine Blair Williams (Lauralee Bell) with Nikki Newman's (Melody Thomas Scott) car, which resulted in Christine's miscarriage. Hilary was upset and concerned for everyone involved but quickly covered up her sympathy by pretending she only cared about how the situation affected her. Devon and Hilary continued to spar until he gave her money and told her to leave. Over the following days, Hilary continues to run into Devon and tries to find out how Neil's case is going. Most of the run-ins don't end well, as Hilary continues pretending that she was only out for revenge.
Devon and Lily rally together to support Neil as he confesses to the accident. Initially, Neil is resistant to Devon's help, but this does not stop Devon from fighting for Neil. Devon and Lily's strained relationship thaws and she forgives him as they work together to keep Neil out of jail. Hilary overhears that Neil's chances of staying out of jail aren't good and she formulates her own plan to help Neil. She contacts Winston Mobley (Ryan Caltagirone), the attorney prosecuting Neil and compromises him by having a one night stand with him. Meanwhile, Leslie Michaelson (Angell Conwell) returns to represent Neil in court.
During Neil's court hearing, Winston is prepared to go for the maximum sentence to get justice for Christine and Paul. Things aren't looking good for Neil until Hilary is called to the stand. Winston immediately realizes his error and that he has been compromised and calls for a recess. Hilary blackmails Winston into agreeing to give Neil a plea deal. Court is called back into session and Winston offers Neil the deal to save his career and reputation. Neil accepts and receives several hours of community service and mandated attendance at AA meetings.
Devon quickly realizes that Hilary is responsible for Neil evading jail time. When he confronts her about it, she breaks down and finally admits that she is still in love with him. They meet back up at the GCAC to talk about all that has transpired. Hilary admits that she still loves Devon and always has. She admits that the past few weeks were just a ruse to try and save Devon's relationship with his family. After Hilary reveals her true feeling for Devon, he reciprocates them. They kiss and agree to start over, but decide to go slow and do things right this time.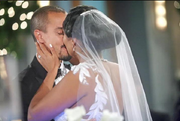 Hilary and Devon are honest with Neil about their relationship. He is not accepting of it, but eventually Lily comes to forgive them for the affair and supports them. Meanwhile, Neil starts having violent daydreams of exacting revenge on Devon and Hilary for their betrayal. Devon soon proposes to Hilary and she accepts. They are married on August 17, 2015. Their wedding ceremony is interrupted by Neil and everyone assumes he is there to cause trouble until he give the couple his blessing and appears to forgive them. Soon after the wedding, Devon and Hilary leave for their honeymoon to Virgin Gorda, British Virgin Islands. Neil, whose display at the wedding was just an act, follows them on their honeymoon with the intention of showing Hilary the video of a drugged Devon and the hooker. Hilary and Devon spend the day together, but when Devon gets motion sickness, they decide he should stay at the hotel and recuperate while Hilary goes on to their next planned activity -- a hike. Neil corners Hilary on the hiking trail and forces her to watch the video. Hilary doesn't believe the video and thinks Neil fabricated it. She leaves and Neil follows.
Hours later when Hilary doesn't return home, Devon worries. A police officer soon arrives at Devon's hotel door with news that Hilary is missing. They later find some of her belongings at the bottom of the cliff and believe that she fell. The search for Hilary turns into a recovery and since an eyewitness last saw her arguing with a man (Neil) -- Devon is falsely accused of having something to do with her disappearance. The police take Devon in as a suspect and later charge him with homicide, while Hilary remains missing and Neil returns to Genoa City. Devon returns to Genoa City to avoid being arrested.
After her fall, Neil secretly flies Hilary back to the U.S. and hires Dr. Simon Neville (Michael E. Knight) to awaken her from a coma. After months of failed attempts to locate Hilary, Devon and Hilary are reunited when she turns up at the hospital but she is suffering from amnesia and believes she is still married to Neil leaving Devon devastated. Devon is furious to learn Neil is behind Hilary's kidnapping and plans to turn him in when Hilary talks him out of it. After Devon walks in on Hilary and Neil sleeping together, he serves her with divorce papers but she suddenly remembers her feelings for Devon and refuses to sign them.
Devon and Hilary team up with Neil and Ashley Abbott (Eileen Davidson) to develop Neville's miracle drug. Meanwhile, Hilary convinces Devon to donate to Jack and Neil's foundation in support of rehabilitation centers and also vies for a seat on the board of directors, but Devon interferes fearing the trouble she could cause. Hilary's health begins to decline and after she collapses in Devon's arms, they learn she is dying. Devon fires Neville and gets another doctor to save his wife. It is later revealed that Hilary bribed a lab technician to falsify reports to rush the drug to market. To avoid a lawsuit, Devon and Hilary settle out of court with the victims of the failed medical trial. In September 2016, Devon buys the tabloid TV show, GC Buzz and makes plans to shut it down, until Hilary convinces him to keep it on the air and revitalize the show to change the way they tell stories. Devon goes a step further and decides to make Hilary lead anchor.
Hilary becomes obsessed with keeping viewers happy and spiking ratings which goes against Devon's wishes of telling stories without destroying peoples lives. Devon enlists Mariah Copeland (Camryn Grimes) as Hilary's assistant to help keep her on the straight and narrow. Hilary and Mariah clash over several issues and stories on the show. When Hilary edits an interview with Sharon's husband Dylan McAvoy (Steve Burton) to smear Sharon to get back at Mariah, a furious Devon fires her. After a failed attempt at hiring Mariah, Devon offers Hilary her job back, but she does not accept. Hilary and Devon later reconcile and he buys a new home for the two of them. After Lily exposes that Hilary has been lying about fielding other job offers to trick Devon into rehiring her, the couple agrees to a fresh start. But when Mariah exposes that Hilary lied about being responsible for her fall during a charity gala, a furious Devon leaves Hilary.
Hilary doesn't know what to expect when Devon disappears because they've always been able to "hash things out" by talking -- but this time he wasn't interested in an explanation. Neil gets Hilary to understand that her consistent dishonesty might have push Devon away for good. As Hilary struggles to figure how to reconcile with Devon, she learns Devon has been badly injured in a car accident. However, Devon does not remember the incident due to a concussion, and Hilary is quite relieved but still worried she will lose in the end.
Devon regains his memory and leaves Hilary but convinces her to co-host GC Buzz with Mariah. Devon is shocked when Hilary serves him with divorce papers that don't include a big settlement, but Hilary's prior threats about taking half of his fortune make Devon question her sincerity. Devon and Hilary eventually finalize their divorce and instead of a settlement, he leaves her with the only thing she asks for -- sole ownership of The GC Buzz, which she renames The Hilary Hour.
On May 31, 2018, Hilary reveals that she is pregnant with Devon's baby, after an agreement between the two the have a child. They had undergone at least two prior IVF treatments, until a pregnancy finally took. Though still separated, the couple, who had been growing closer in recent weeks, continue to bond over the news that they will soon be parents together.
Sadly, Hilary suffers a miscarriage after being involved in a car accident with Lily Ashby after Lily runs a red light. Lily comes out unscathed but Hilary is left in critical condition due to injuries sustained in the crash. After learning of her miscarriage and condition, Hilary and Devon decided to marry in the hospital. They were married surrounded by friends and family. After the marriage, Hilary passed away a day later. On the Hilary Hour, Mariah gave the announcement of her death to the public with an emotional story of Hilary donating to a prior addict so that she could go home to her family.
Reception
Critical
CBS Soaps In Depth noticed Devon's chemistry with Hilary in their very first scenes together. [15] The magazine also praised the decision to put an end to Devon and Roxy's romance, and accused prior regimes of treating James and Ali as glorified day players. [16] "We're digging the idea of them together!" the magazine said of the potential Devon and Hilary pairing. In March 2014, Carissa Pavlica of TV Fanatic praised the chemistry between the characters and urged the writers to explore the romantic pairing. [17] In response to the reveal of Neil and Hilary's affair, Teddi Giggy of Soap Central said that while Lily and Devon should have seen the signs, Neil should have known that his children would not approve. [18]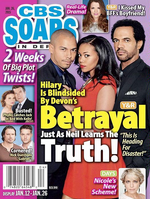 Soaps In Depth also praised Devon's reaction to the news of Neil and Hilary's affair listing the confrontation at #1 in the "5 Things We're Loving Right Now" section. [19] Soaps In Depth ranked "Devon's love life" at #5 in "5 Things We're Loving Right Now" and said "Finally, they're playing him like the catch he always was!" [20] For the week of June 30 to July 4, 2014, Candace Young of Soaps She Knows said "Best of the week was a wasted Devon drunk-dialing Cane in Paris. Baha! He continued to keep things entertaining by showing up at Hilary and Neil's Jabot celebration (held by the only two people in town who support the union) and nearly giving Hilary an ulcer as she waited to see what alcohol-fueled declaration he had come to make." [21]
Soaps In Depth praised the scene in which Neil confronted Devon about his disapproval over his relationship with Hilary and when Devon showed up to the wedding in a cliffhanger. [22] TV Guide's Michael Logan described the triangle as "Daytime's hottest and juiciest mess." Carol Cassada of Bubble News revealed that the storyline with Hilary made her invest in the character of Devon and root for the pairing of Devon and Hilary.[23] On December 16, 2014, Daytime Confidential placed Devon and Hilary at #3 on their '10 Best Soap Opera Couples of 2014' list. [24] Devon and Hilary ranked at #10 on We Love Soaps "25 Most Popular Couples of the Year" list. Devon and Hilary took the honor as the highest ranking couple from The Young and the Restless on the list. [25] On January 5, 2015, TV Source Magazine named "Hevon" one of the best couples of 2014.[26]
General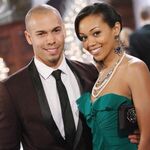 Fans online coined the portmanteau "Hevon" for the pairing which was referenced by Daytime Confidential in July 2014. [27] According to a poll on the Soaps In Depth website, a large majority wanted Hilary to leave Neil for Devon.[28] In July 2014, James and Morgan debuted in fan polls on both We Love Soaps and TV Source Magazine in the top 10 actors and actresses lists; James ranked at #10 on both polls, while Morgan ranked at #7 and #10 on the polls. Meanwhile the pairing of Devon and Hilary debuted at #8 and #9 on We Love Soaps and TV Source respectively in the top 10 couples polls. [29] [30]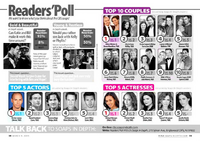 Hevon was the only pairing from Y&R to appear on the We Love Soaps polls for the month. For the week of July 21st, James and Morgan ranked at #7 and #8, while the pairing jumped to #7 on TV Source. The results for the fan question which asked how fans felt about Devon and Hilary saw a 38% approval rating (30% + 8%), with 18% being against the couple, 6% being undecided, and 38% having no opinion. [31] For We Love Soaps, both Morgan and James ranked at #5 on the actor/actress polls, while the couple ranked #5 on the couple poll. The pairing was once again the only couple from Y&R to rank on the poll. [32] A readers' poll in the September 8, 2014 issue of CBS Soaps In Depth revealed that 74% of voters preferred Devon with Hilary, over 26% who preferred Neil with Hilary. One fan said, "The chemistry between them speaks for itself!" [33] James (Devon) accredited the pairing's popularity to the writing and the pacing. The actor praised the writers for "taking the time, and letting the fans get invested in really caring about Devon and Hilary's feelings for each other."[34] In the March 9, 2015 edition of "CBS Soaps In Depth," Devon and Hilary are voted the #1 couple and James and Morgan are voted the #1 actor and actress, respectively, for the second week in a row. During the 42nd Annual Daytime Emmy Awards, Devon and Hilary were voted "Most Romantic Duo" in the POPTV Daytime Fan Favorite Poll. More than 200,000 votes were cast. The winners were supposed to be announced live during the Daytime Emmys, but were instead posted online due to time restraints. [35]
Videos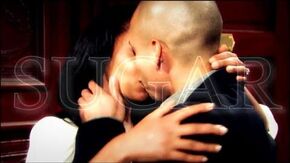 See also
External Links
References